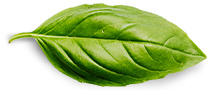 +91 8160859590
+91 7623932848
patelakshay14296@gmail.com
support@pvccardprintingsolution.online
Shilpan onyx, University Road, Rajkot – 360005
Address

Business Name : AKSHAYKUAMR KRISHNAKANTBHAI PATEL
Shilpan onyx, Rajkot, Gujarat - 360005
Email
patelakshay14296@gmail.com
sales@pvccardprintingsolution.online
Business Hours
Weekdays - 8 AM to 7 PM
Weekends- 10 AM to 1 PM
Frequently Asked Question!
Yes sir, you can use this software and softcards for Epson L3250 series printers. You can Print PVC softcards in Epson L3110, L3112, L3116, L3210, L3212, L3215, L3216, L3250, L3252.
The Validity of Software is 1 year on First Purchase. After that Rs.750/year Renewal Fees. 
Yes, you Can use CB PVC card Printing Software and softcards in Canon G series Printers and Canon PIXMA Printers.
Some of the Epson and canon Printers can be used to print PVc card Directly Like Epson L805, Canon G570/G670, Canon G3000 Series. This Printer is accepts only 400 Micron to 800 Micron PVC cards.